Here are some of our personal favorite picks of outdoor furniture collections we carry here at Outdoor Rooms Without Walls. We not only love these pieces for their beautiful design, but for their durability and craftsmanship as well. Collections that we trust to withstand our climate all while being a beautiful addition to any outdoor space!
Milano Collection By Ratana International
The Milano Collection takes outdoor living to new heights. With an impeccable attention to detail with their hand painted powder coated aluminum finish, this set is sophisticated, subtle, and sleek. Geometric features makes this set a perfect pair for any outdoor living space. The generous weight and size of the collection really showcases the luxury that is the Milano Collection.
Sectionals Starting at $6,859
You can view the entire Milano collection here: Milano – Ratana
Rio Collection By Nardi Outdoor
This extendable outdoor dining table that is hand crafted in Italy, is the perfect solution for any patio in need of a little alfresco charm. The table top is made of UV protected DurelTOP that is made to stand the test of time outdoors. The table is available in 3 different colors, 2 different sizes, and just this year introduced the ALU aluminum top option in all three colors – Anthracite, Bianco White, and Tortora Beige.
This outdoor dining table starts at $1,700
You can take a look at the Rio Collection here: Tables for outdoor use and for the garden ‹ Nardi Outdoor
Ria Collection By Ratana International
This lightweight, stackable outdoor dining chair is a must have if you are looking for a great space saving, comfortable, and durable outdoor chair. The chair is constructed of powder coated aluminum and Durarope. Durarope is crafted from a UV treated thermoplastic polymer – mildew and mold resistant for carefree relaxation. The casual and open weave design of the chair makes this dining chair a statement piece that will have everyone admiring!
These dining chairs are $340 ea.
You can take a look at the Ria Dining chair collection here: Ria – Ratana
10' Square Cantilever Umbrella By Ratana International
This beast of an umbrella has every feature you would ever need to protect you from blistering heat and sun in your outdoor living space. Full tilting capabilities, right, left and vertical, the sun has nowhere to hide (except behind this massive 10×10 Sunbrella canopy). 360 degree coverage with ease, 200 lb fillable base, and fiberglass ribbing – bring on the heat!
These umbrellas start at $2,660
You can take a look at all of Ratana's Umbrella options here: Umbrella Archives – Ratana
Pyromania Fire Tables
These fire tables are constructed of fiberglass reinforced concrete. Crafted using a special formulation and casting method that allows the fire table to be cast relatively thin. Because of this, these fire tables are much less likely to suffer from structural cracks, which makes it the ideal material for outdoor fire features. 60,000 BTU heat output, and adjustable flame makes this fire table essential for extending those summer nights.
These fire tables start at $2,300
You can take a look at all the available Pyromania fire tables here: Pyromania Fire Features
Cabana Collection By Viana Rugs
Crafted in Turkey, these power loomed indoor/outdoor rugs are the perfect finishing touch to bringing the comforts of inside out. Viana's wide selection of colors and sizes ensures you will find exactly the right outdoor rug to compliment your outdoor space. Keep it neutral, or add a pop of color, the choice is yours!
5 x 7 rugs starting at $99
You can take a look at all of Viana's outdoor Rugs here: Viana – Collections (vianainc.com)
Accessories that we Love!
Dani Plant Rack $669
Orion Aviary Bird House $39.99
Bravo Round Bowl $99
Fire Basket for Wood Burning $169
Glenwood Side table with Wheels $569
Rissy Inflatable Lounge Chair and Ottoman $349
Corda Outdoor Planters $529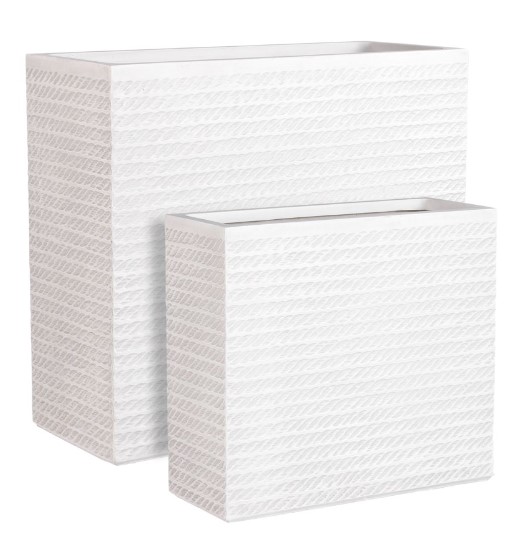 Solar Lamp Ball Warm White $49.99
Solar Stone lamp $19.99
Ashton Tray $45
Manga Garbage/compost bucket $65
At Outdoor Rooms Without Walls, we continue to bring in top quality outdoor products year to year to keep up with trends and ensure there is a little something for everyone!