Collection
Inspirational Design, Quality Craftsmanship.
Since 1980, Ratana has committed to excellence in offering the finest patio furniture and accessories that one can embrace for years. Our unparalleled dedications and aspirations to design integrity, quality craftsmanship, attention to detail, have firmly established Ratana as one of the most respected brands in the industry that blends beauty and comfort seamlessly, providing you with years of enjoyment.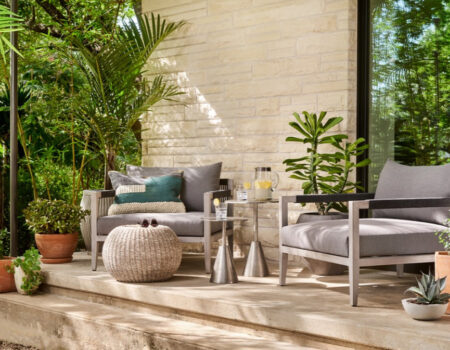 Collection
Refined Classic Yet Innovated and Cool
We believe there is no end to what patio furniture can do for a space. Our profound curiosity and love for creative experimentation takes us to diverse corners of the world and keeps us searching for that something extra that every piece requires.
We are compelled to do more than design and discover furniture. At Four Hands, we furnish style.
Collection
Where Innovation and Transformation Takes Hold.
At CABANACOAST® our business is to create outdoor furniture, however our focus is on more than just the functionality of a piece of outdoor furniture ― it´s about creating an outdoor lifestyle that is fun and exciting or elegant and formal. A vision of the ultimate setting is always foremost in our minds and drives our meticulous attention to the details of each outdoor furniture piece, from quality, finish, comfort, and design features.
Ready to Transform Your Outdoor Living Area?