There's something magical about being surrounded by lush greenery and colorful blooms while enjoying the comfort of your patio or deck. If you're longing to create a tranquil oasis right outside your home, but have limited space, a DIY garden is the perfect solution. With a little creativity and some basic gardening know-how, you can transform your outdoor area into a vibrant and inviting sanctuary. In this blog, we'll explore some exciting DIY garden ideas specifically designed for patios and decks. Let's dive in!
Vertical Herb Garden: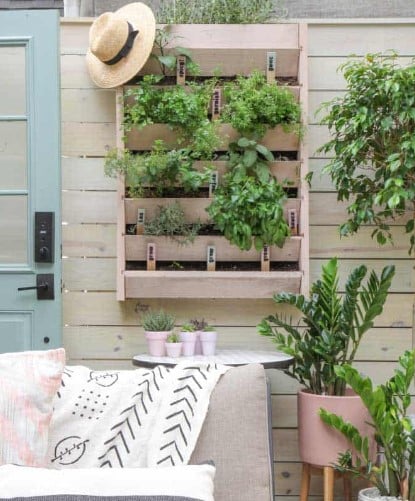 Vertical gardens are excellent space savers, and they bring an enchanting touch to any outdoor area. By repurposing old pallets or using hanging planters, you can create a thriving herb garden on your patio or deck. Select herbs like basil, thyme, mint, and rosemary, which not only add a fresh aroma but also enhance your culinary adventures. Ensure the herbs receive sufficient sunlight and regular watering for optimal growth.
Hanging Baskets of Flowers: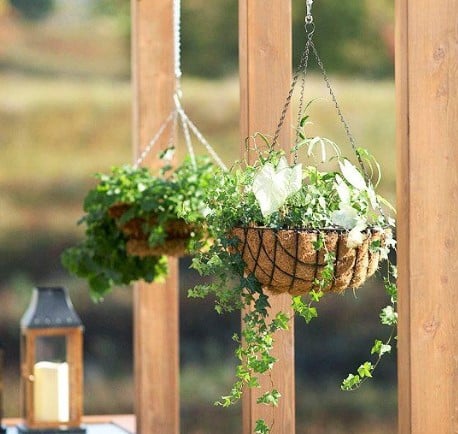 Add a burst of color and fragrance to your outdoor space by incorporating hanging baskets of flowers. Choose a variety of flowering plants like petunias, geraniums, or pansies, depending on the season and your personal preferences. Hang them from hooks or railing brackets around your patio or deck, ensuring they receive proper sunlight and regular watering. These cascading blooms will create a captivating visual display, transforming your outdoor area into a blooming paradise.
Window Box Garden:
If you have windows overlooking your patio or deck, consider installing window boxes to create a charming garden display. Select a mix of vibrant flowers, trailing vines, and even small herbs to add texture and interest. Window boxes are easily customizable and can be painted to match your patio or deck decor. Be sure to use well-draining soil and water the plants adequately to maintain their health and vitality.
Container Vegetable Garden:
Nothing beats the satisfaction of growing your own fresh produce, even in a limited space. Container gardening is an ideal solution for creating a mini vegetable garden on your patio or deck. Choose vegetables like tomatoes, peppers, lettuce, and herbs that thrive in containers. Utilize large pots, planter boxes, or even repurposed buckets for planting. Ensure proper drainage, provide adequate sunlight, and fertilize regularly to enjoy the bountiful harvest from your very own vegetable garden.
Succulent Paradise:
For a low-maintenance yet visually appealing garden, consider creating a succulent paradise on your patio or deck. Succulents come in various shapes, sizes, and colors, making them a versatile choice for adding interest to your outdoor space. Plant them in decorative pots, hanging planters, or even repurposed teacups for a whimsical touch. Succulents require minimal watering and can tolerate various light conditions, making them perfect for busy individuals or those with limited gardening experience.
With these DIY garden ideas, you can transform your patio or deck into a breathtaking oasis that's filled with beauty and tranquility. Whether you choose a vertical herb garden, hanging baskets of flowers, a window box garden, a container vegetable garden, or a succulent paradise, each option will bring its unique charm to your outdoor space. So, roll up your sleeves, gather your gardening tools, and let your creativity flourish as you embark on the journey of creating a stunning DIY garden that will make your patio or deck the envy of the neighborhood!